M Rafael Reyero Álvarez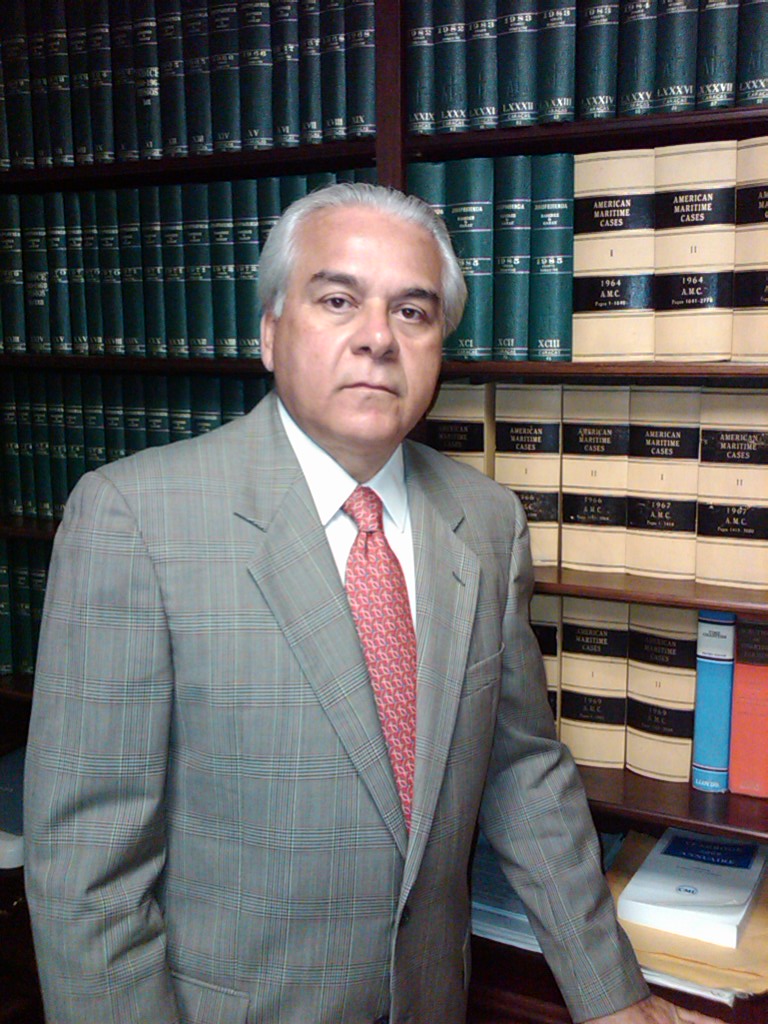 Partner
miguel.reyero@reyeroalvarez.com
Founding Member and Partner of Reyero Álvarez & Asociados since 1996.
M. Rafael Reyero Álvarez graduated from Universidad Católica Andrés Bello, Caracas, Venezuela, in 1973. He completed Post-Graduate studies in Navigation at the London School of Foreign Trade, London, England (1976); and a Master of Laws (LL.M) in Maritime Law at University College London (UCL), London, England (1977).
He served as Member of the Presidential Commission on the Reform to the Commercial Code (May 1980), as Representative of the Venezuelan Delegation to the United Nations Conference on Trade and Development (UNCTAD) for an International Maritime Transportation Regulations (Geneva 1983-1984).
He is a Professor of Insurance and Reinsurance at Universidad Central de Venezuela and at the Universidad Marítma del Caribe.
Is a member of the Bar Association of the Capital District, titular-member of the Venezuelan Maritime Law Association and a member of the Committee Maritime International (CMI).
Education:
> Universidad Católica Andrés Bello, Law, 1973
> London School of Foreign Trade, Post-Graduate in Navigation, 1975-1976
> University College London (UCL), Master of Laws (LL.M) in Maritime Law, 1976-1977
> London Chamber of Commerce & Industry, Marine Insurance, 1976
> London Chamber of Commerce & Industry, Freight and Marine Insurance Hull and Machinery, 1976
> Royal Society of Art, Maritime Law and Practice, 1976
> Graduate School of the National Merchant Marine, Maritime Law I, 1979
> Institute of Higher Administration Studies, Management Course Technology, 1979
> Lloyd's of London Press, Responsibility Course Load, 1988. Cambridge Academy of Transport, Chartering, 1990
> Richard Hogg Limited, Maritime Law & Marine Insurance Claims, 1995
Professional Experience:
> Legal Advisor to the Corporación Venezolana de Fomento, 1973-1975
> Insurance and Claims Manager at C.A. Venezolana de Navegación, 1978-1984
> Legal Counsel at C.A. Venezolana de Navegación, 1984-1988
> Commercial Legal Manager at Petroquímica de Venezuela, S.A. (Pequiven), 1988-1992
> International Legal Manager at PDV Marina, SA, 1992-1996
> Co-founder of Reyero Álvarez & Asociados in 1996
Languages:
> Spanish
> English
Practice Areas:
> Aviation Law
> Corporate Law
> Insurance and Reinsurance
> International Trade
> Litigation and Alternative Dispute Resolution
> Maritime Law